Vinyl Wrap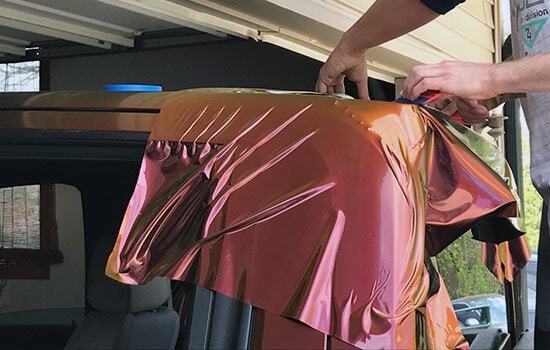 Meeting your desired modifications, customized vinyl wraps can improve the look of your vehicle and is a cost-effective method of making a drastic change to the appearance of your car as well. Our services can meet every need– from a complete color change, customized fleet and commercial wraps, or any other custom wrap you can dream up!
Full Color Change
Transform your vehicle with a full color change vinyl wrap.
Fleet & Commercial Wraps
Vinyl wraps for your commercial vehicle or fleet of vehicles.
Custom Wraps
Dream big! Let us know what you want to do.
Fast, Personalized Vinyl Wraps in Livonia
If you're interested in vinyl wraps in Livonia, schedule an appointment today! We'll discuss your vehicle, design, and give you a quote.
SCHEDULE APPOINTMENT